THINGS HAPPENING IN OUR WORLD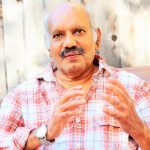 With the success of A Guest for Arundhathiand Other Stories (Palimpsest, 2014) Sethu is now a much sought-after literary personality in North America. The stalwart of contemporary Malayalam writing recently inaugurated a two-day regional convention of the Literary Association of North America (LANA) in San Francisco. LANA is a forum for the expat Malayali writers and critics in North America. Malayali bibliophiles in the US turned out in impressive numbers for the event.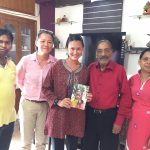 KK Varma is a well-known name wherever the issue of the vanishing girl child is being raised around the world. His absorbing account of the girl child in Life and Times of Unborn Kamla (Palimpsest, 2013) explores the evil act of female foeticide in India. Eunice Olsen, an acclaimed actor, TV host and a Member of Parliament in Singapore, landed at the former IIT professor's door in Delhi on a sultry June day for a long interview around the book for her WomenTalk TV. The media platform focuses on women's issues and achievers in the field all over Asia.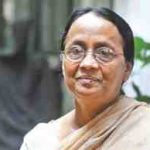 Leading Bangladeshi writer Selina Hossain has won the Indian Institute of Advanced Study Fellowship for this year. The focus of her study will be 'East Bengal in the works of Rabindranath Tagore'. Hossain, a major literary figure from South Asia, inaugurated the annual Muktadhara lit fest of Bengali writing in New York. Palimpsest will publish Hossain's The Charcoal Portrait   later this year.